So you want to become a cop: What you need to know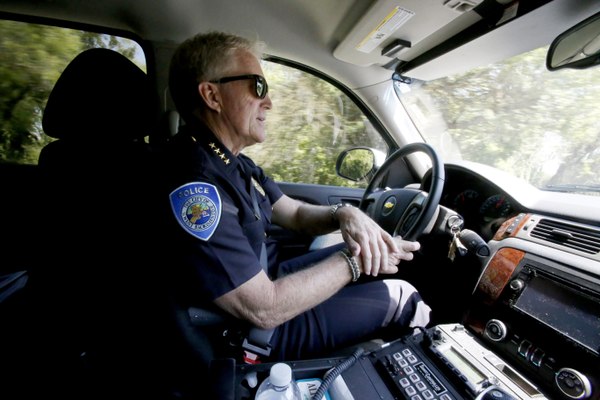 If you're reading this, it's because you aspire to be a police officer.
You're drawn to the adventure and even the risk of policing and want to know more. You want to know where the police units are going when their red-and-blue lights are flashing and the sirens screaming. You want to know what's going on behind the yellow crime scene tape.
You've kept yourself physically fit and feel like you're ready to make a solid contribution to your community.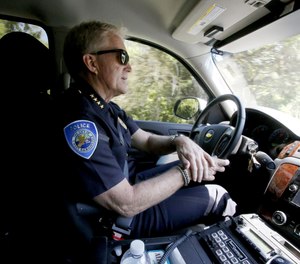 You want to know why some people do such hateful things to the ones they supposedly love.
You want to be a part of the solution and not part of the problem of crime, gangs and violence.
[Think you have what it takes to be a cop? Download a veteran police officer's list of the 10 questions you need to ask yourself first.]
One of the first things you need to know is that becoming a police officer today is perhaps one of the most rigorous and trying experiences a person can have. In the old days, it wasn't unusual for someone to be hired, given a gun and a badge and then told, "OK, you're hired. Start tonight at midnight!" Not so today.
How long does it take to become a police officer?
There are some barriers to employment in public safety that do not apply to most ordinary careers. You should be aware that the application, selection and appointment process may take four to six months or longer.
Now more than ever, agencies put candidates through a lengthy process of interviews, assessments, background checks and more.
After a relatively simple initial application process, a promising candidate is given a written test, a physical agility test and an oral interview or two. Then there's a background check, including interviews with your former friends, roommates, schoolmates, teachers, bosses, co-workers, etc., as well as examinations of your credit history, driving record and past drug or alcohol usage. Candidates who pass muster then undergo a thorough medical and psychological exam and usually a polygraph test.
If you get past all that, you then go through an exhausting physical and mental challenge known as the police academy. After that, you'll enter a tough on-the-job training program with a field training officer.
You're not quite finished yet. If you pass all those challenges, you are still on probation for at least a year – in some places, up to two years.
Sworn vs. Non-Sworn
Working in law enforcement encompasses numerous careers and titles such as police officer, correctional officer, dispatcher or forensic specialist (the folks who process crime scenes). Perhaps you're interested in the support areas of public safety. The administration of these agencies requires a small army of clerical support, records clerks, property room and evidence clerks, licensing, code enforcement positions, analysts, statisticians and even medical personnel in some agencies.
The term "sworn" typically refers to those who have been through a police academy and are considered full-time peace officers. There are also reserve officers who are sworn, but their sworn status generally applies only while they are on duty. Each state has its own statute that describes who is or is not an actual police officer. Other types of officers may have limited powers of arrest capabilities and limited status as peace officers.
For example, nearly everyone else employed by a law enforcement agency who is not a sworn officer is referred to as a non-sworn or civilian employee. They have not been through a police academy — although they may have attended specialized training, such as a dispatcher, records or evidence/forensic technician — and generally, they work in support functions in an agency.
Do Your Research
What are the differences between police, sheriffs and corrections agencies? What's the difference between municipal, state and federal agencies? Are the requirements the same? What about the educational requirements, physical requirements, testing methods? What should you study? Can you study and prepare for an entry-level test? Do you have to buy a gun?
Hopefully, the following will help you answer most of these questions and help you decide not only the type of agency to apply for, but whether or not you should pursue this career path.
While every state has similar credentialing agencies, the International Association of Chiefs of Police (IACP) has a great resource called Discover Policing. This is a great resource for applicants, and you may find the answers you're looking for. There's also a link that allows you to search for entry-level requirements by each state.
Peace Officers Standards and Training, or POST, is the term used for most state agencies that regulate law enforcement hiring and training. For example, in California, for specific questions about the California Commission on Peace Officers Standards and Training requirements for entry-level police officers, you may want to visit the California POST website. Police1 has also published more in-depth information on becoming a police officer in California.
Another California resource is the Public Safety Career Information Center, which includes videos and testimonials from police officers, forensic personnel (crime scene investigators), corrections officers, firefighters and EMTs/paramedics.
If you're interested in becoming a state trooper, the Directory of State Patrol and State Police is a great resource for getting started.
If you hold a college degree, you may want to consider a career in federal law enforcement. These include the Federal Bureau of Investigation, Secret Service, U.S. Marshals, Drug Enforcement Agency and the Department of Alcohol, Tobacco, Firearms and Explosives, as well as Immigration and Customs Enforcement and the Border Patrol.
A college degree is not required for employment at many state- and local-level agencies, but you'll need to check with each department before you apply.
Conclusion
If you're reading this after someone in law enforcement passed it on to you, that person is likely willing to share everything he or she knows not only about getting hired but also about what the job is really like.
Ask questions and get involved as an intern or volunteer. Start taking criminal justice courses, and interview officers and specialists from other agencies.
We hope you'll join one of the most challenging careers of all and join us in our mission to protect and serve our communities. Welcome aboard!
This article, originally published March 2016, has been updated.
Ready to get started? Download a veteran police officer's list of the 10 questions you need to ask yourself before beginning a career in law enforcement by filling out the form below.