N.C. police open 'state-of-the-art' de-escalation training facility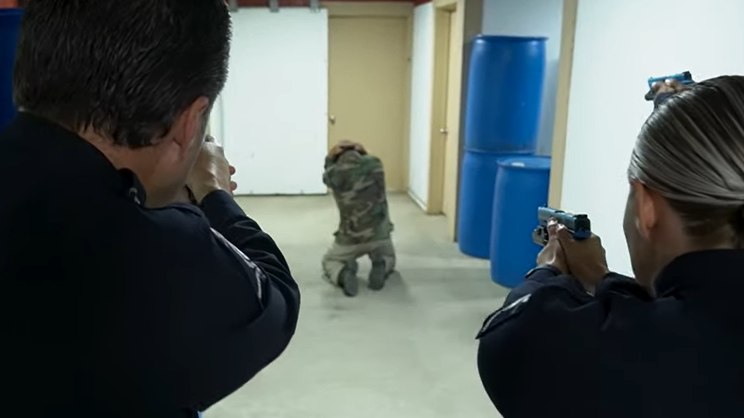 By Suzie Ziegler
CHARLOTTE, N.C. — A two-story, 3,400 square-foot structure with 28 cameras that feed into a viewing room is set to help police officers practice de-escalation tactics. According to the City of Charlotte, the De-Escalation Training Facility is the first of its kind in the southeast and one of only a few in the country.
The facility aims to help recruits at the Charlotte-Mecklenburg Police Academy enhance their communications skills for better outcomes.
"CMPD officers have already addressed more than 7,500 calls for service this year that involved shots being fired, armed individuals and other violent crime reports such as armed robberies and homicides," said CMPD Chief Johnny Jennings in a statement. "This state-of-the-art training facility will serve to continue honing our skills so that lives can be saved."
The facility has "modular and remote-controllable capabilities" that can create unique scenarios for each student, according to the release. There are also two additional rooms with video and audio integration: one for instructors and an additional classroom for 50 students, allowing them to watch in real-time as their peers tackle de-escalation scenarios.
The $2.4 million project was funded in partnership with the FBI and the Charlotte-Mecklenburg Police Foundation.